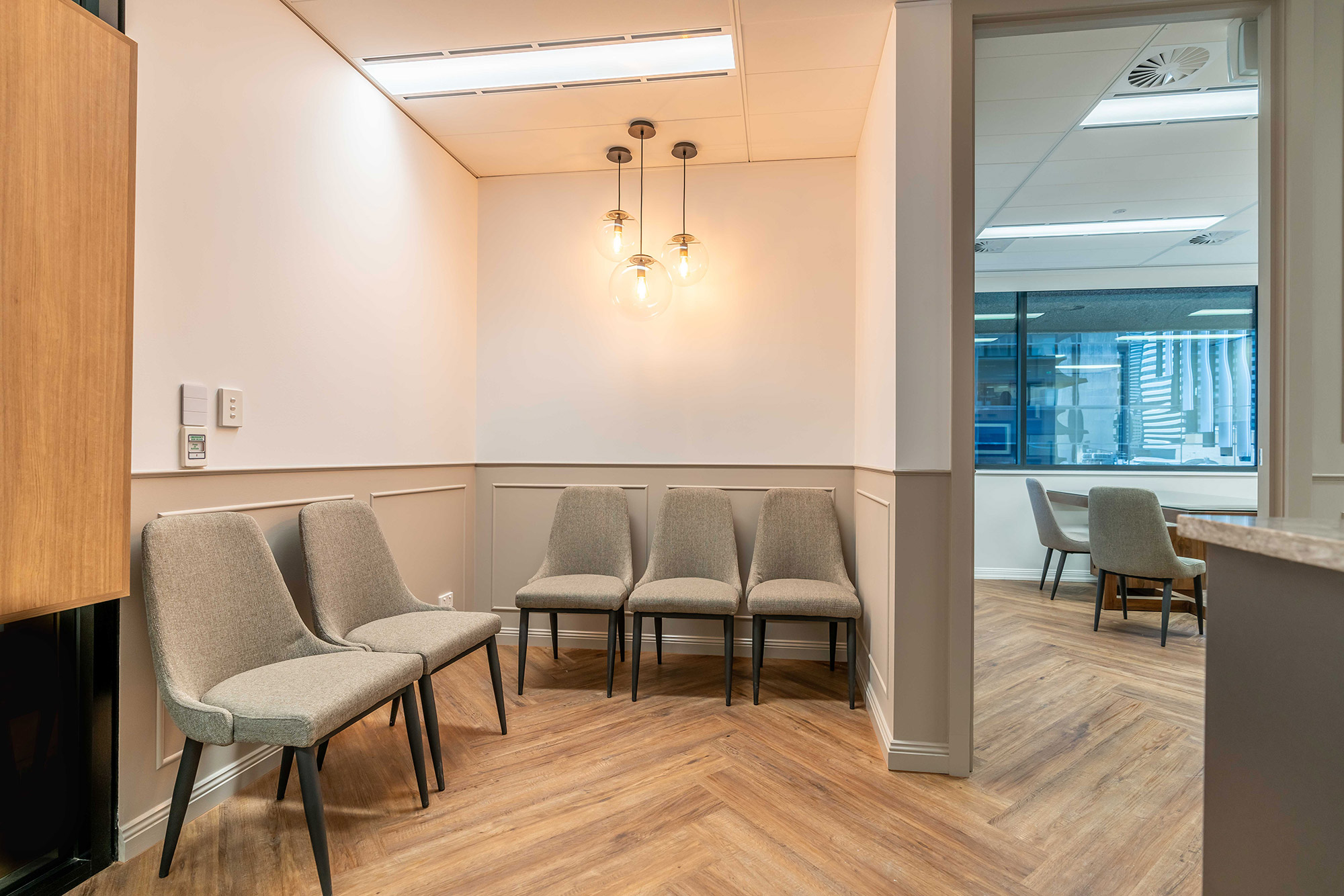 About This Project
Project location: Brisbane, QLD
2020 I 51m2 I
Queen street specialists was completed as a part of a large-scale project situated within the Q+A health Hub in Brisbane City. The design concept embodied a luxurious, traditional, and moody aesthetic with a modern and neutral base palette.
Rich textured surfaces were used throughout the space including a dark turbine grey stone for the reception counter and joinery bench tops as well as soft walnut timbers for joinery shelving and cupboard fronts. Wide plank timber look vinyl floor planks were laid in a herringbone style pattern to create a flooring solution that was both sanitary and congruent with the aesthetic of the space. Wainscot paneling was applied to key walls throughout to create subtle interest and denote back to the luxurious and traditional concept the client desired.
Warm grey and crisp white paint finishes were applied to the internal walls and ceiling to keep the space light and open. Matt black wall light fixtures and door handles were specified to add contrast and sophistication to working zones. Elegant pendant lights were positioned above the waiting area and reception counter to add a moody ambience to the light and airy space. A simplified illuminated logo sign was positioned behind the reception counter to complete the space and communicate the companies key branding identity.
Category
Commerical, Interior, Medical